FAQ
Read Most
Frequent Questions
Is There Any Set Up Cost Included In The Development Process?
No, we do not charge any set up cost. In fact, you only have to pay for the hiring cost and there is no hidden charge.
Do You Keep Everything Regarding Project Confidential?
In order to ensure confidentiality, our team is ready to sign Non Disclosure Agreement (NDA). Hence, if anything goes wrong regarding confidentiality, then the strict action will be taken.
What Happens If Developers Resign?
Our resignation's notice period is around 30 days, which is enough for us to hire the developers of similar profile for you. Therefore, we make sure that you do not face any hassle during the website development.
Will Your Team Conduct Testing For Website?
All our developers follow every standard rule associated with the website development. Therefore, testing is obviously done.
Is There Any Policy To Hire Developers For Long Time Period?
Yes, you can hire our developers for any number of days. The cost of hiring will be billed to you accordingly.
How Is It Beneficial To Hire Your Web Developers?
Our team holds competencies in major web development technology that will be helpful for you to have feature-rich websites for your business. Additionally, the working policy of our team minimizes the development cost and provides more ROI.
Can I have A Glimpse Over Resume Of The Developers?
Yes, we provide official profile of every developers, so that you can easily select your developers that are suitable for your project.
How Do We Track The Project Status?
We use our own Project Management System (PMS) that will help you monitor the development team's works. Moreover, you will also be able to have the progress report of the project.
What Should I Do If I Have An Issue With The Team During The Project Development?
If you have issue with the developers, then you can reach to us and share that matter. The service team will instantly strive to sort out that issues and ensure that the project work goes smoothly.
Are Your Team Capable To Adopt Our Business Standard In Website Development?
We have worked with multifarious businesses all around the world. This leads to enhancing our skill base and potential to work with any business. That's why, our team does not have any problem to adopt your business standard in the development of your website.
Who Will Be The Owner Of Website's Intellectual Property?
After making the complete payment, all the rights of intellectual property will be transferred to the clients. That means, our clients will have ownership of intellectual property associated with the website.
How Many Web Developers Can I Hire From Your Organization?
Well, this actually depends on the project size and duration. You can hire any number of developers from us. If there is any shortage, then we will do hiring in order to fulfill the requirement.
We Carry more Than Just Good Coding Skills
Let's Build Your Website!
support center
Our Support Team
will Always Assist You 24/7
01
For Partners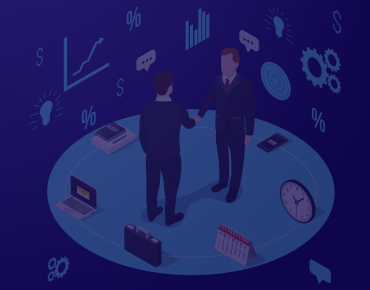 02
For Customers
03
For Startups